GoogleTM AdWords Made Easy
In order to become successful, you need to drive targeted traffic to your website using the immense power of Google AdWords without burning a hole in your pocket.
 Let us show you that Google AdWords is one of the ultimate keys to success!


Our Google AdWords guide will help you to…
Get measurable ROI for your campaign.
Facilitate your reach to globally scattered audience.
Get higher page rank to increase visibility.
Pay only after desired action gets completed.
Make changes in your campaign as you want.
Get better results in a cost effective manner.
Let me ask you two basic questions:
Are you tired of making efforts to get quality traffic to your website?
Are you having trouble getting potential customers through your door?
Be honest!
Have you been able to learn, step by step, so you can implement these methods to grow your business?
Your answer is NO! Correct?
In real business, there is no shortcut to success!
WHAT YOU NEED IS A STEP BY STEP GUIDE THAT EXPLAINS THE LATEST AND PROVEN GOOGLE ADWORDS TECHNIQUES AND PAVES THE CORRECT WAY FOR YOUR GROWTH.
Don't worry, this issue will not become a barrier between you and your business success.
We will provide you with a simple, precise A-Z guide that will assist you to beat the competition with the best use of technology.
If you set up a proper Google AdWords campaign, you will be able to increase your clicks, conversions, and ROI with the same efforts and money that you spend now or less.
You will also be able to target your audience in a precise manner, without wasting money on campaigns that hardly convert.
Some statistics:
Over 1.2 million businesses are advertising on the Google Search Network.
Net US mobile advertising is projected to increase to $28.48 billion in 2015.
Online marketing, including PPC ads is 54% successful at generating leads.
The average click-through rate for an ad in the first position is 7.94%.
Consumers exposed to display ads are 155% more likely to search for brand- and segment-specific terms.
Research shows that 87% of web users do not scan past page 1 of search engine results.
The Google display network reaches 80% of global internet users – making it the world's #1 ad network.
Google AdWords Made Easy!
This unique and easy to understand training guide will supply you with the most precise information and enable you to save money along with enjoying high quality traffic to your website.
You will also learn how to reach a diversely scattered audience, so as to ensure higher ROI for your business.
Here's a brief insight for you with our training guide:
Chapter I: What is Google AdWords all about?
Chapter II: Why You Should Use AdWords for Your Business?
Chapter III: Top 5 Google AdWords Automation Tools.
Chapter IV:  Setting up a Profitable Ad Campaign from Start to Finish.
Creating your AdWords Account.
Creating your First Campaign.
Creating Your First Ad.
Creating Your First Keyword List.
Entering your Billing details.
Getting Familiar with your AdWords Account.
Going Mobile with AdWords.
Chapter V: 10 Proven Strategies You Should Use.
Chapter VI: 10 Do's for Google Adwords.
Chapter VII: 10 Warnings You Should be Aware of While Using AdWords.
Chapter VIII: Google AdWords Case Studies.
Chapter IX: Google AdWords for Marketers – How to Make Money Online?
This eCourse also includes:
Cheat Sheet
(Valued at $17)
This cheat sheet is a handy checklist that you can print out and use to easily take action at every step of the process.
It breaks up the whole training into easy-to-follow steps so that you can make sure you have every single piece of advice taught in the training at your fingertips.  This helps you to track your progress and will help you to attain your goals easily.
Mind Map
(Valued at $7)
This is a really cool mind map outlining the complete training.  It gives you an overview of every step you need to apply.  You can print it out as well for effective use.
Top Resources Report
(Valued at $17)
Here you will have access to a complete niche research report regarding the Google AdWords potential: Videos, Tools, Training Courses, Blogs, Forums, Affiliate Programs, Demographics, Webinars, Infographics, Facts, and Case Studies.
Now all the efforts for streamlining your Google AdWords campaign have been taken on our end. You just need to apply these proven strategies, and get your business advertised.
DOWNLOAD GOOGLE ADWORDS MADE EASY NOW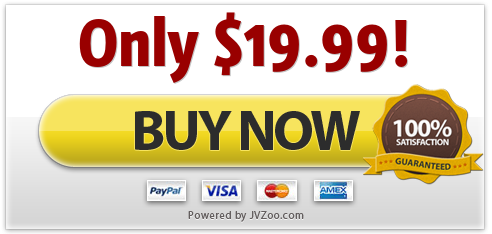 Using Google AdWords for your business does not require application of any
HI-TECH Formula
. You just need to apply our SIMPLE & proven techniques in a specified manner, and let your profits come in.
Our Google AdWords Made Easy Training Guide comes with a 30 Day, 100% Money Back Guarantee! 
The only thing you need to do is to get this training and save yourself a lot of time and frustration.
Download our Google AdWords Made Easy Training TODAY! Just click on the button to get access to it within seconds.
There is no rocket science involved in using Google AdWords for the growth of your business. It just needs a careful and planned approach. So, start now.
You'll also get:
Google Adwords Exposed
Cost per Action for Newbies
Google PPC Basics
Download your Google AdWords Made Easy Training Guide Now!